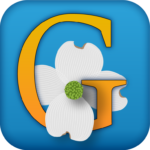 Goldsboro Web Development is a DBA of MLW & Associates having a physical address at 113 W Edwards St in Princeton, North Carolina specializing in custom web development and web applications.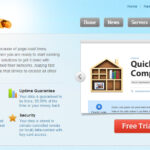 Goldsboro Networks is a DBA of MLW & Associates and currently handles all IT infrastructure for all MLW & Associates companies and operates out of the Goldsboro Web Development offices.
Goldsboro Web Development

More than just web design and web development.

Goldsboro Web Development constantly impresses their customers with superior quality web design at remarkably economical budgets and marketing performance that keeps customers coming back with new businesses to service!
RE-IMAGINED CUSTOMER EXPERIENCE



Goldsboro Web Development has over a decade of experience in the trade and has perfected the design process from quote to delivery using a one-of-a-kind project management platform, developed in-house, that streamlines the process for our developers, managers, and customers minimizing overhead, start-times, and finish times by automating much of the process such as project creation, milestone creation, and task creation!
Goldsboro Networks

Infrastructure support and on-site service for customers.

Goldsboro Networks primarily services Goldsboro Web Development and other child companies of MLW & Associates, LLC but also, sometimes services other customers outside of the corporate network with wireless and wired networking, video streaming, and other hardware equipment.
QUALITY INFRASTRUCTURE



Goldsboro Networks provides some of the best hardware and highest quality network deployments of anywhere else in Eastern North Carolina capable and certified to wire fiber optics, even fiber optic trunks, and our technicians maintain clearances for Department of Defense Contracting.
E-NC.us

Together is Better, socially connected no matter the situation.

E-NC.us is solely focused on bringing Eastern North Carolinians closer together in social aspects as well in business and trade.  We aim to enhance the economy and provide resources to those that need it.
OUR VISION



MLW & Associates, LLC runs on the principal that customers whom are treated with respect and openness are most likely to bring more customers.

Our founder, Michael Lee Wells, has always run our company and subsidiaries on the principal that if you do right by the customers, they will do right by you.  For over 10 years we have survived through almost solely word-of-mouth.  We create and manage companies that simply do the right thing and benefit our community and neighbors.